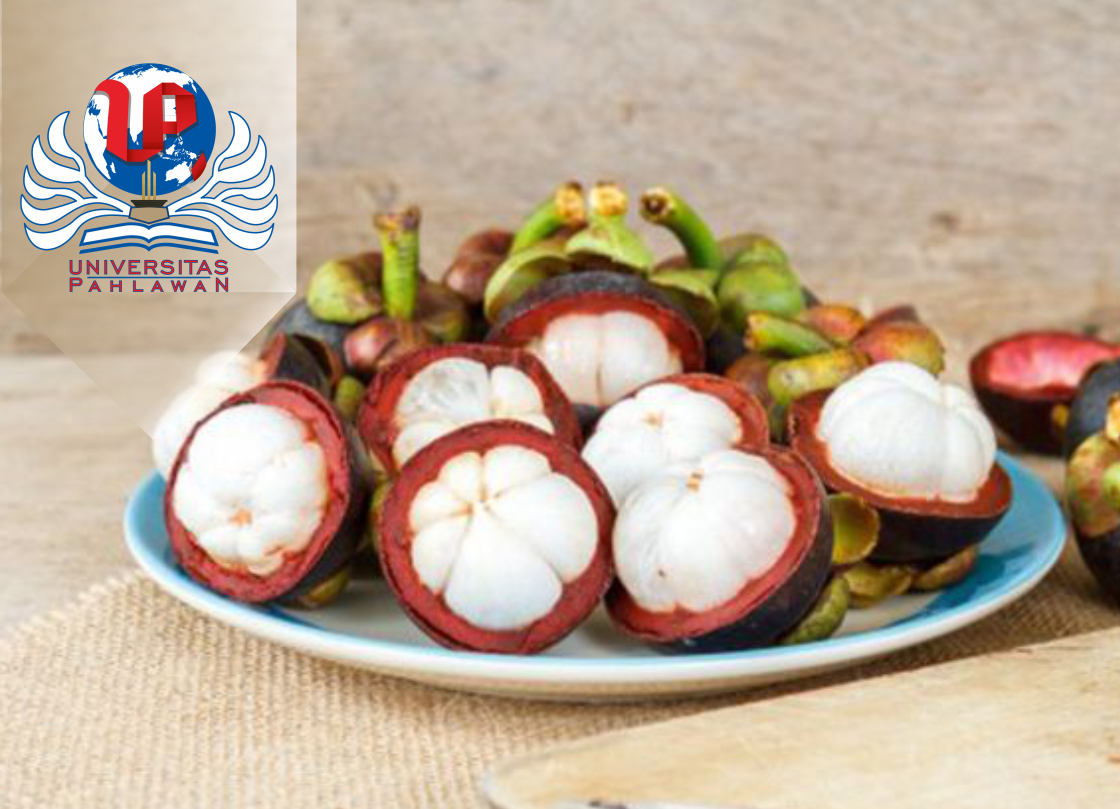 Universitas Pahlawan Student Innovation: Mangosteen Skin Waste Becomes Donuts High in Antioxidants
Universitaspahlawan.ac.id, UP – Turning the mangosteen rind waste which is known for its bitter taste into delicious donuts which are high in antioxidants and fiber. Nur Fitriana, S.Gz said that this donut is suitable as a healthy snack for school children, Monday (17/06) 2019.
Fitriana is an alumnus of 2018, the Undergraduate Nutrition Study Program of Universitas Pahlawan Tuanku Tambusai who has proven that mangosteen peel waste flour has a very high nutritional content, after being processed into sweet foods such as donuts.
This type of bread that is fried and has a distinctive shape, which is round with a hole in the middle, is very well formulated with mangosteen rind flour because it brings out a distinctive taste and a more yellow color than donuts made from wheat flour.
"Through experimental research and test of nutritional content in the laboratory, the donuts I formulated are proven to contain antioxidants of 2.2 µg / mL and food fiber of 89.7%," said Nur Fitriana.
He also explained that the mangosteen peel waste flour did not change the taste of the donuts at all, although basically, the mangosteen peel has a bitter taste, through long processing to become flour, the bitter taste of the mangosteen rind can be neutralized.
A total of 7000 grams of mangosteen rind can produce 400 grams of flour. The processing stage, which starts with chopping the skin of the fruit into small pieces, then boiling it for 15 minutes, drying it in the oven, continues to the final stage, which is mashed using a blender to become flour.
Besti Verawati, S.Gz., M.Sc. a lecturer in S1 Nutrition from the University of Pahlawan said that in a circle donuts are formulated from mangosteen peel flour which has good nutritional value for the body.
"This donut formulation contains antioxidants that are utilized by the body as an antidote to free radicals, while high dietary fiber can help the digestive process," added Besti, who is also a nutritionist.
Some of the contents of the mangosteen rind formulation donut that Besti mentioned include water content of 7.64%, the ash content of 2.79%, protein content of 5.2%, fat content of 4.22%, carbohydrate 80.15%, antioxidant 2.2 µg / mL, and the fiber content of 89.7%.